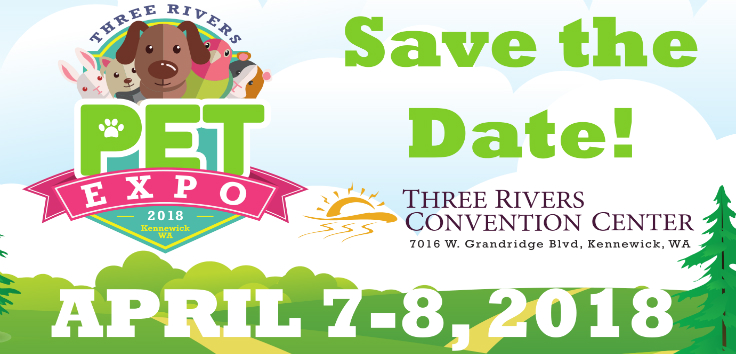 Three Rivers Pet Expo
April 07 - 08, 2018
Three Rivers Convention Center - Kennewick
2018 Three Rivers Pet Expo

April 7-8, 2018
10:00am-4:00pm
Admission is FREE!

The First Annual Three Rivers Pet Expo was such a hit that we are saving the date for the Second Annual Three Rivers Pet Expo! This expo will be open to the public and their pet companions*. We will host everything from pet shelters to pet accessories! It is your one stop shop for a healthy, happy pet!
Ranch & Home of Kennewick is the premier sponsor for the 2018 Three Rivers Pet Expo!
KNDU is a proud partner of the expo.

For more information, please contact Sybil Richey at 509-737-3757 or SRichey@3riverscampus.com
We have sponsorship opportunities available!
We are now accepting Vendor Applications!
*Please review our Pet Waiver for rules and requirements for bringing your pet! Three Rivers Pet Expo - 2018 Pet Waiver